Accessibility
The Seattle Aquarium is committed to making the Aquarium accessible to all people, regardless of physical or financial ability. We recognize that accessibility is essential to meaningfully fulfilling the Aquarium's mission of Inspiring Conservation of Our Marine Environment. Accessibility also directly supports the Aquarium's values of building an inclusive community and delivering awe-inspiring programs and experiences to all visitors.
We are ever mindful that environmental burdens and benefits are not equitably distributed. It is our responsibility to foster inclusive spaces for diverse perspectives, conversation and learning opportunities. We strive to remove barriers to participation and to deepen the connections our visitors, volunteers and staff hold with all peoples, marine animals and the ocean.
The Aquarium's buildings and restrooms are wheelchair-accessible. If you need a wheelchair, you may check one out, free of charge, from the Aquarium's Guest Services desk (available on a first-come, first-served basis). Wheelchairs will be sanitized between uses. A credit card is required for checkout and will be charged $600 if the wheelchair isn't returned.
The Aquarium is happy to offer private nursing/pumping pod for use by our guests. Located between our Caring Cove play space and Pacific Coral Reef habitat, the pod can be accessed by reservation through the Mamava app or with help from Aquarium staff. Aquarium admission is required for access. 
The Seattle Aquarium welcomes trained service animals (dogs or miniature horses) that meet the ADA standard and their handlers. Service animals must be on a non-retractable physical leash and remain under the control of their handler at all times.
For the safety and welfare of the animals in our care, we do not allow pets, or emotional support or companion animals inside the Aquarium. However, we do offer reentry, so you can leave during your visit to spend time with your emotional support animal and return afterward.
In the event that a service animal's behavior or health status poses a direct threat to the health or safety of others or is disturbing Aquarium animals or the visitor experience, the service animal and handler may be asked to leave the Aquarium.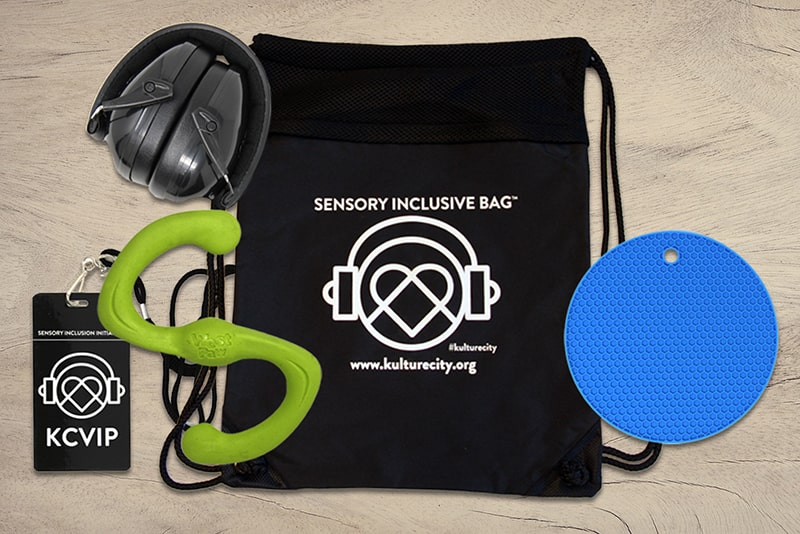 Sensory Inclusive
The Seattle Aquarium has partnered with KultureCity to improve our ability to assist and accommodate guests with sensory needs. Our objective is to provide an inclusive and seamless experience for all guests, including those with sensory needs, for all Aquarium experiences and events.
We strive to raise awareness of the needs and challenges faced by individuals with sensory processing disorders by supplying our team members with continuous training and offering the resources and accommodations below to our guests.
Visit our Sensory Inclusive page for more information on available sensory bags, app downloads and more.
Sensory inclusion at the Aquarium
The Aquarium offers assistive listening in Puget Sound Hall and Life on the Edge through the Listen EVERYWHERE app. Phones with the Listen EVERYWHERE app, as well as personal hearing loops, can be checked out from our Guest Services counter. A credit card is required for checkout.
You can also download the Listen EVERYWHERE app on iOS or Android for use on your personal device.
The closest handicapped parking spaces to the Seattle Aquarium entrance are located at the Platinum Parking Hillclimb Garage across the street from the Aquarium at 1422 Alaskan Way. The Pike Place Market parking garage also has handicapped parking and elevator access to the Pike Place Market. 
There is no public handicapped parking near the Seattle Aquarium, although some spaces are wheelchair friendly and, with a valid handicapped permit (or license plate emblem), you can park free of charge in any public parking space. More information on public handicapped parking is available at the SDOT web page.
When registering for a class, please use the registration form to let us know how we can best assist your group and/or request any special accommodations needed. We try to accommodate all groups with advance notice. If you'd like more information, please contact our registrar at (206) 693-6196. Any information you can share will help us prepare so that your students have the best experience possible.
Speak Another Language?
Interpreters and sighted tour guides for deaf, blind and visually impaired groups.
If you speak another language, we may be able to provide an interpreter for your visit to the Seattle Aquarium.
With a minimum of two weeks' notice the Seattle Aquarium may be able to arrange for an ASL sign language interpreter or a sighted tour guide at no additional charge for our deaf, blind or visually impaired visitors.
Please call (206) 693-6196 or e-mail us at connections@seattleaquarium.org with a minimum of two weeks' notice to request an interpreter and make arrangements. Requests will be filled on an as-available basis.